Note: Please read the article carefully before proceeding! If in the process of using you encounter any errors, such as broken download links, slow loading blog, or not being able to access a certain page on the blog … then please inform me through the Contact page. Thanks!
As you know, the price of the Xiaomi Mi 10 and Mi 10 Pro duo is from 13.3 million. Of course, compared to the 25 million starting point like the iPhone or Galaxy S, this is a very small number, but when compared to the Xiaomi Mi 9 when it was launched, it has increased quite a lot already. So what is the main reason?
Read more:
#first. The price is quite expensive of Xiaomi flagship?
Xiaomi entered the Vietnamese market with low-cost flagships, competing directly with them at that time, Vega and LG, two brands from South Korea.
They started to be noticed with products such as Xiaomi Mi 3, Mi 4 with a configuration similar to Samsung Galaxy S4, Galaxy S5 at that time, but the price was much lower. It was then that Xiaomi and Oppo gradually gained a foothold in Vietnam, a delicious and cheap market.
Xiaomi has 3 more subsidiaries specializing in smartphone manufacturing Poco, Redmi and Black Shark. And all 4 brands are devalued, if you look at the overview you will see:
Black Shark as a cheap flagship especially focused on gaming.
And Redmi is a brand with many national smartphones in our country.
Or we can say, Xiaomi is both cheap and delicious smartphone in the eyes of our Vietnamese.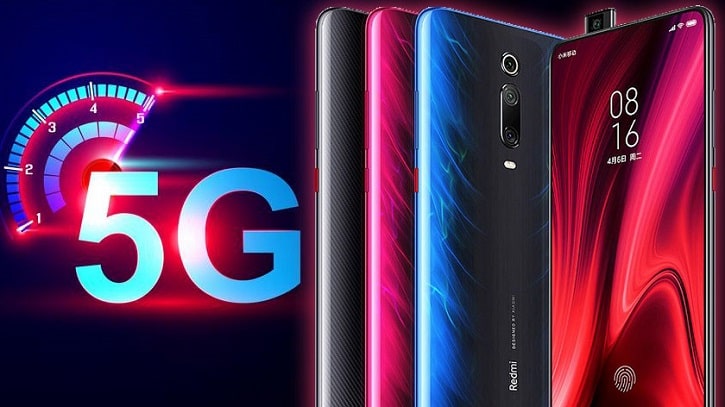 However, the market is changing, and they are also gradually changing. After Xiaomi Mi 8 with a fairly affordable price, the Xiaomi Mi 9 started showing signs of significant price increase, and by Xiaomi Mi 10, the price increase was more pronounced.
Xiaomi's cheap and mid-range devices are gradually absent or more expensive, they gradually shift the price to the subsidiary Redmi.
Specifically, with prices starting from 7 to 8 million for a Xiaomi Mi machine, this was true from the time of Xiaomi Mi 3 until Xiaomi Mi 8. But to Xiaomi Mi 9, this price pushed up to 10 million, and the new Xiaomi Mi 10 is already over 13 million.
It's obvious, but probably not too many people pay attention to this, because Samsung and Apple are raising prices much more terrible.
Likewise, their mid-range devices have approached as little as 10 million. In short, they are trying to restructure their product prices.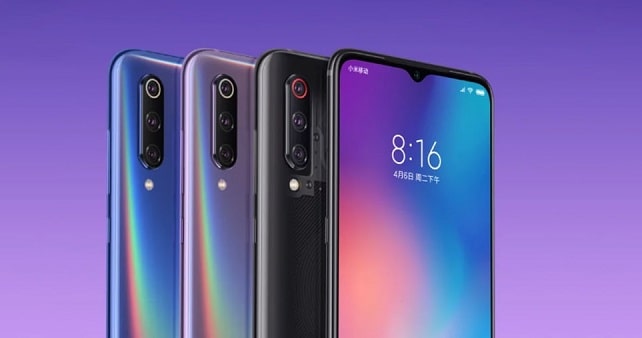 #2. What is the main reason for the price increase?
Xiaomi explains for the price of Xiaomi Mi 10 like this: There are 5 basic reasons for Mi 10 to be more expensive than Mi 9:
From Snapdragon 855 chip with 4G modem => they upgraded to Snapdragon 865 chip with 5G modem => cost doubled.
Toughened glass design is upgraded to 3D curved glass, punched design => costs more than 2 times.
Main camera sensor from 48MP to 108MP, 4 cameras, Dual OIS anti-shake, DxOMark points at the top.
Upgrade RAM memory from DDR4 to DDR5 => cost increased by 20%.
Batteries, fast charging, cooling and related things improved …
The reason for that sounds convincing, isn't it?
As for myself, can explain the price increase of their products as follows:
It seems true that Xiaomi said, the cost increases because they have equipped with 5G technology and DDR5 RAM for their Mi 10, a significant upgrade. However, the increase is still a lot because the Axon 10S Pro also has the same technology but they are selling for 10 million!
Instead of splitting into the 4G and 5G versions as before, Xiaomi has decided to integrate 5G into their basic flagships, as Samsung is doing.
And the new DDR5 Ram for the speed of improvement is very respectable, and its price is unknown. Left, the improvements on the screen, the camera, the battery, charging, … then the line is always better than the previous line? Relying on that to raise prices doesn't make much sense.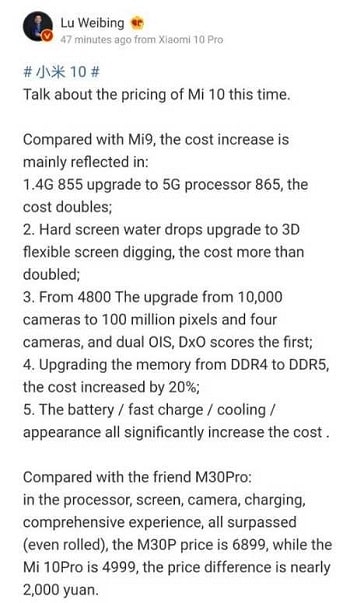 Their product views are changing: They are trying to drive user experience rather than configuration, to increase product prices.
The fact that Xiaomi Mi 10's DxOMark scores at the top of the rankings is showing that. They want users to have a view of them like Samsung, a machine with a good improvement, good experience, … to be able to raise their prices in a very convincing way.
In other words, Xiaomi is moving towards its goal of becoming a high-end OEM smartphone, leaving the prices to its subsidiaries. Huawei, Oppo and OnePlus have done this. What about Xiaomi?
# 3. Epilogue
Do you think Xiaomi will one day become a premium brand like Samsung? Please leave your comment below the article!
CTV: Nam Hoang – Blogchiasekienthuc.com
Note: Was this article helpful to you? Do not forget to rate the article, like and share it with your friends and relatives!