Binance has announced it is integrating with a Turkish bank, which will allow easy deposit and withdrawal of Turkish Lira (TRY) on the exchange.
In a statement released on March 1, Binance revealed it will be integrated with Akbank. Akbank is one of the leading banks in Turkey.
First Bank Ever to Integrate Directly with #Binance: @Akbank

Beginning today, users will be able to instantly deposit and withdraw Turkish Lira (TRY) on Binance via desktop and the iOS App with the most competitive fees in Turkey.https://t.co/V8tSlzJByp

– Binance (@binance) March 2, 2020
Akbank will handling send and withdraw fiat to Turkish customers of Binance. Using Turkish Lira to buy cryptocurrencies on the exchange is now much easier. Both the desktop and iOS app will support sending and withdrawing fiat with the help of Akbank.
Akbank currently manages about ₺ 341.6 billion of assets and is continuously ranked as "The most valuable bank brand in Turkey". This is one of Turkey's most recognizable global brands, making the partnership with Binance even more shocking. Most importantly, it brings legitimacy to exchanges in Turkey and beyond.
This move could boost Binance significantly as Turkey is one of the leading countries interested in cryptocurrencies. Over the past year, Turkey has taken the lead when applying cryptocurrencies. The country also plans to launch a state-backed cryptocurrency in the future, which will be issued by Turkey's Central Bank.
Annie
According to Beincrypto
Follow the Twitter page | Subscribe to Telegram channel | Follow the Facebook page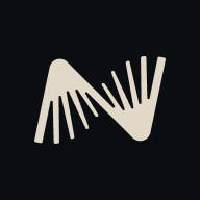 Crypto loans are only from 5.9% annual interest rate – you can use the money effectively without selling coins. Earn up to 8% interest per year with stablecoin, USD, EUR & GBP with insurance up to 100 million. Come on, get started now! →