Bitfinex will delist 46 cryptocurrency trading pairs on March 6
Bitfinex, the 11th largest cryptocurrency exchange by daily trading volume, will delist dozens of cryptocurrency trading pairs by the end of this week.
According to one post On the March 2 blog, Bitfinex will remove 46 cryptocurrency trading pairs on Friday, March 6 due to low liquidity on the exchange.
Bitfinex notes that canceling trading pairs is a common measure to improve liquidity on the platform and lead to a more optimized trading experience for our users.
The majority of trading pairs planned to be phased out on Friday include an extensive list of altcoin transactions on the Ether (ETH) pair, the second largest cryptocurrency by market cap. That list includes about 30 trading pairs including altcoins such as OKEx (OKB), Verge (XVG) and Nucleus Vision (NCASH) tokens.
Bitfinex recommends that users cancel any open orders with the above trading pairs before March 6 at 17:00 (Vietnam time), noting that all remaining open orders will be systemized. auto cancel.
According to data from CoinGecko, Bitfinex currently supports about 350 trading pairs on its platform. As of press time, Bitfinex's daily trading volume is about $ 118 million.
According to the report of AZCoin News, liquidity in cryptocurrencies refers to the ease with which a cryptocurrency asset can be exchanged for cash without affecting its price. Canceling listing is a common measure to increase liquidity for exchanges. Back in 2019, Binance canceled about 30 trading pairs to improve user liquidity and trading experience, noting that the choice of trading pairs is at the request of most participating teams. judgment.
Here is a list of couples to be unlisted:
Based on Ethereum: Fusion (FSN / ETH), Scorum (SCR / ETH), Credits (CSX / ETH), On.Live (ONL / ETH), Statis Euro (EUS / ETH), Atonomi (ATM / ETH), AidCoin (AID / ETH), Aelf (ELF / ETH), Auctus (AUC / ETH), DAOstack (GEN / ETH), Mithril (MIT / ETH), Seer (SEE / ETH), Yggdrash (YGG / ETH), Contentbox ( BOX / ETH), Lympo (LYM / ETH), BnkToTheFuture (BFT / ETH), OKEX (OKB / ETH), Blockpass (PAS / ETH), Loom Network (LOO / ETH), Verge (XVG / ETH), MATRIX AI Network (MAN / ETH), FOAM (FOA / ETH), Tripio (TRI / ETH), Vetri (VLD / ETH), Nucleus Vision (NCA / ETH), Universa (UTN / ETH), Cortex (CTX / ETH)
Based on Bitcoin: CommerceBlock (CBT / BTC), Edge (DAD / BTC), ORS Group (ORS / BTC), BLOCKv (VEE / BTC), Nectar Token (NEC / BTC), Nucleus Vision (NCA / BTC), Sentient Coin (SEN / BTC), Everipedia (IQX / BTC), POA (POA / BTC), Lympo (LYM / BTC), Hydro Protocol (HOT / BTC), YOYOW (YYW / BTC), Atonomi (ATM / BTC), AidCoin (AID / BTC), Medicalchain (MTN / BTC), Essentia (ESS / BTC)
Based on DAI: OmiseGO (OMG / DAI), 0x (ZRX / DAI)
Based on Japanese Yen: Verge (XVG / JPY)
A reduced LINK price is the perfect opportunity to buy dips
This bizarre factor indicates that ETH is ready to move aggressively
Thạch Sanh
According to AZCoin News
Follow the Twitter page | Subscribe to Telegram channel | Follow the Facebook page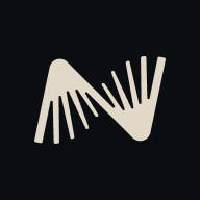 Crypto loans are only from 5.9% annual interest rate – you can use the money effectively without selling coins. Earn up to 8% interest per year with stablecoin, USD, EUR & GBP with insurance up to 100 million. Come on, get started now! →
About
My name is Nguyen Manh Cuong. I was born in a poor village in Ba Vi district, HA NOI province - windy and sunny land. Currently.
https://blog.cydiaguide.app/
. Mr Cuong.