Note: Please read the article carefully before proceeding! If in the process of using you encounter any errors, such as broken download links, slow loading blog, or not being able to access a certain page on the blog … then please inform me through the Contact page. Thanks!
Yes, according to the sources I gathered, Google is trying to accelerate the progress of its Pixel smartphone production line from China to Vietnam.
So what is the reason for this production facility conversion? And what will the Vietnamese users benefit from this? If you are interested in this issue, then let's find a closer look in this article.
Read more:
#first. The reason Google moved the production line to Vietnam
There are many reasons, but I think there are 4 main reasons as follows:
China is at the center of the epidemic: CoViD 19 is gradually being controlled in parts of Asia, with new cases and declining mortality.
However, in China is different, due to the large population size, the disease in China still has a very fast spread rate, and that directly affects the production schedule of many industries, smartphone production is no exception. Google is simply avoiding the translation!
Vietnam has very good epidemic control: Although we are neighbors with China, the current number of infections is very low, and the mortality rate is 0%, so nowhere is it more ideal in Vietnam for Google to Order both production lines.
US-China trade war: Yes, perhaps the US is also afraid that escalating tensions will affect US companies' business land in China, so they move early to avoid risk and damage later.
Google will have a base to seize Southeast Asia market share: If Google Pixel smartphones have never been sold to Southeast Asia so far, with the production in Vietnam, there is no reason why they will ignore the sale of the device to neighboring countries. Not selling in Vietnam is even more silly, isn't it 🙂
That! 4 reasons that anyone can see immediately. So, how do our users benefit from this?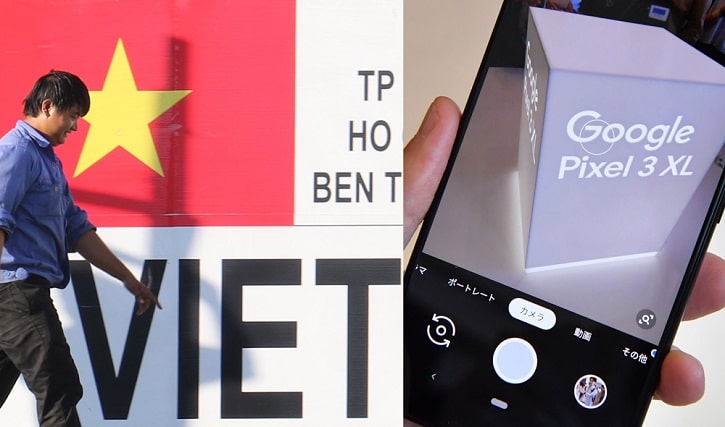 #2. How can we benefit from this?
Naturally, we will be using genuine Google Pixel!
Google Pixel is a pure Android phone, with a good camera, stable performance, support for long-term updates … it is very much sought after by techies.
But because Google Pixel is not sold in Vietnam, many people do not dare to buy it, because it will be difficult to fix if unfortunately there is an error during use.
With genuine sale in Vietnam, Pixel users will be guaranteed, repaired easily, supported by many OEM services, …. Stupid errors like sudden death, disorder, … will no longer be a concern.
However, with the high-end price segment, the brand is less known for the majority of users, the device has a bad design…. Google Pixel is also difficult to become a remarkable brand in our country.
Their market share will be as hard as Sony. Vietnamese people just like the devices that when looking at them, other people immediately recognize their brand. Google will definitely need more time to strengthen market share in our country. I think so!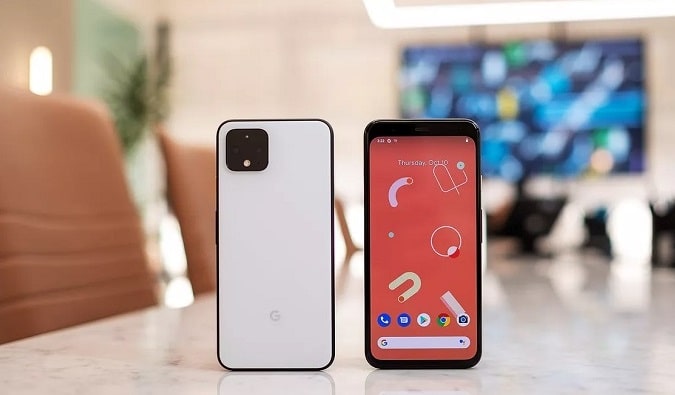 Next: We will reduce our dependence on Samsung if their production lines withdraw from Vietnam.
Since 20 tourists complained, disparaged the disease isolation area of ​​Vietnam and accused Vietnam of treating them badly, Koreans are calling on the government to withdraw the Samsung factory from Vietnam. So after picking up Google, we can tell them: ALWAYS GO!
Just kidding. Samsung is not easy to withdraw from Vietnam like that. But just thinking about that 20 Korean tourists incident made me angry.
And according to some sources, it seems that Microsoft will also switch hardware production lines to Vietnam. This is a bit less information, and it seems that Microsoft has not yet spoken, so we will talk about this later.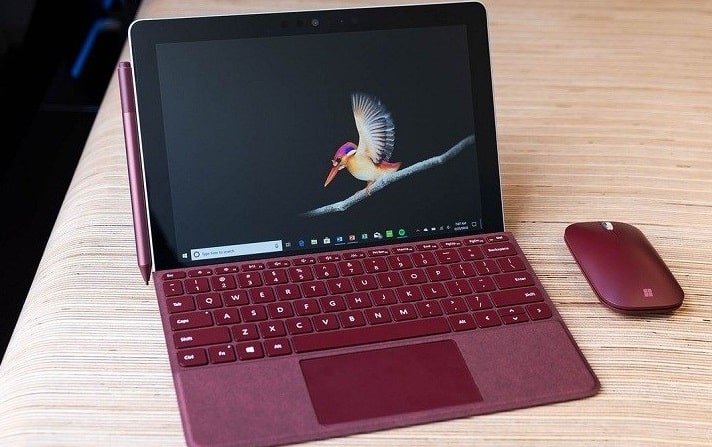 Despite being two very large corporations, both Google and Microsoft are more specialized software corporations, so the fact that they moved their hardware production lines to our country has not much benefit in the immediate future. economy.
But maybe later will be different, right?
# 3. Epilogue
How do you feel about this move by Google? Are you excited to use Google Pixel? Please comment below the article about your thoughts!
CTV: Nam Hoang – Blogchiasekienthuc.com
Note: Was this article helpful to you? Do not forget to rate the article, like and share it with your friends and relatives!