Note: Please read the article carefully before proceeding! If in the process of using you encounter any errors, such as broken download links, slow loading blog, or not being able to access a certain page on the blog … then please inform me through the Contact page. Thanks!
Currently, there are many websites that are blocked by Vietnamese carriers, even some foreign websites or some game sites are also actively blocking Vietnam's IP.
The way to access blocked websites / games is to use VPN software to implement Fake IP addresses. However, the use of VPN applications on smartphones at the moment is still quite inadequate.
Most VPN software is only for a short trial period, then they will require you to pay a monthly fee to maintain the use. That means it's not completely free!
Cloudflare's 1.1.1.1 application will help you solve the above inadequacies, but it does not have the function of selecting the country to fake IP to. Ie you can still Fake IP but it will perform Fake IP randomly.
Therefore, to solve these shortcomings, today I will introduce to you 2 applications (App) VPN without making monthly maintenance fee, and allowing you to fake IP to the country you want. .
Yes, the two applications I would recommend are Turbo VPN and Touch VPN.
Note: This introductory article is done on the Android operating system, but you can use the same operating system for iOS similarly.
Read more:
#first. Use Turbo VPN to Fake IP address on Smartphone
Turbo VPN is Innovative Connecting's App VPN, which allows you to download it on both Google Play and Google's App Store.
+ Step 1: Go to Play Store / Play Store, find the keyword Turbo VPN and download. Or you can download it via the direct link to the Store here:
Download Turbo VPN: Version for Android / Version for iOS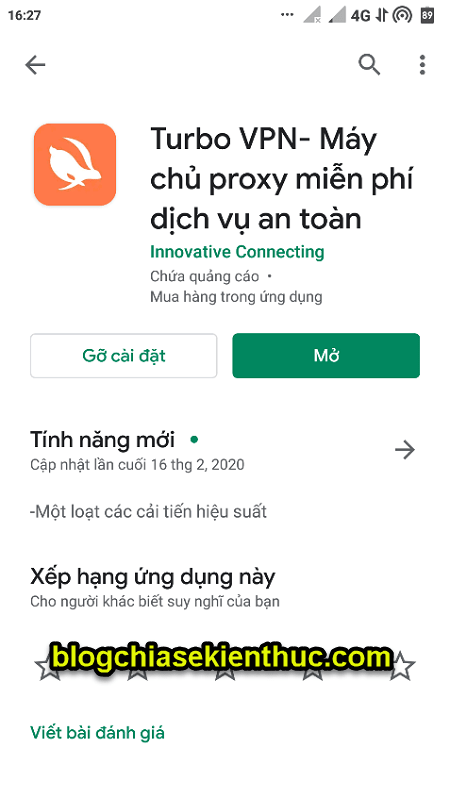 + Step 2: Click the Turbo VPN icon to launch the App, this will appear as shown in the image below. You click on the line button I agree to agree to the terms of use of Turbo VPN.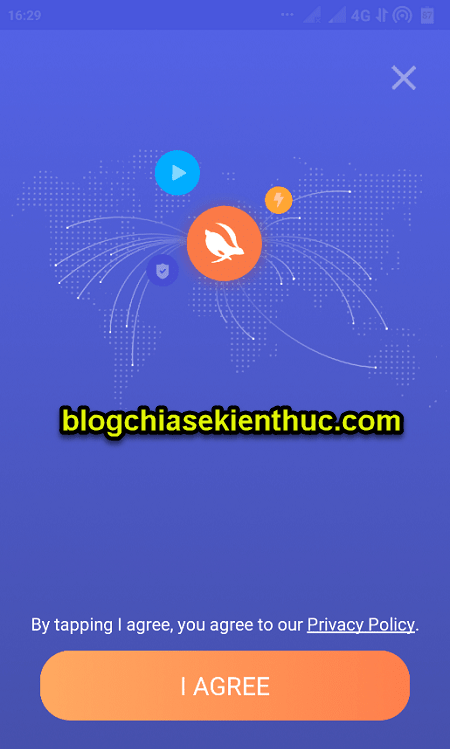 + Step 3: Now the App will have the following interface, click directly on the circular carrot icon under the words Nhấn để kết nối to automatically fake the IP to the nearest server (usually Singapore)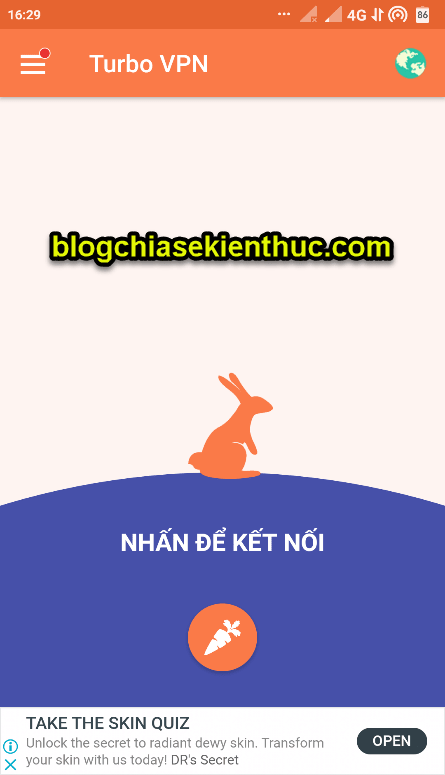 If you want to fake IP to a specific country => click on the icon quả địa cầu in the upper right corner to choose.
The interface will look like the picture below, the number of countries is quite good enough to meet your personal use needs.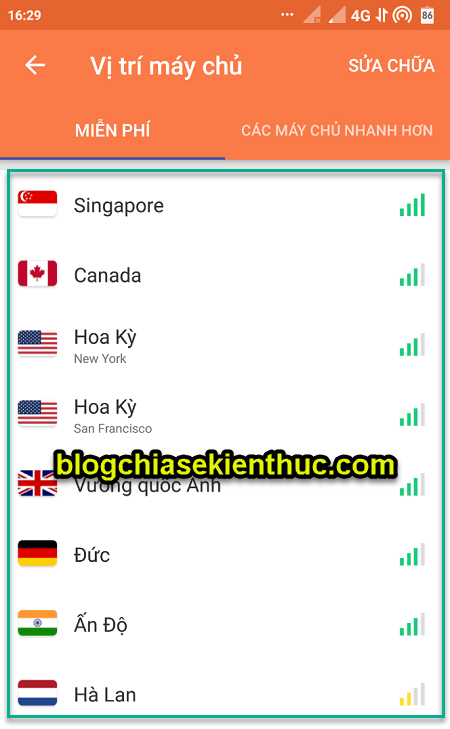 When connecting successfully (Fake IP success) will have the interface as shown below. Whenever you do not want Fake IP, click on it X That red to disconnect is done.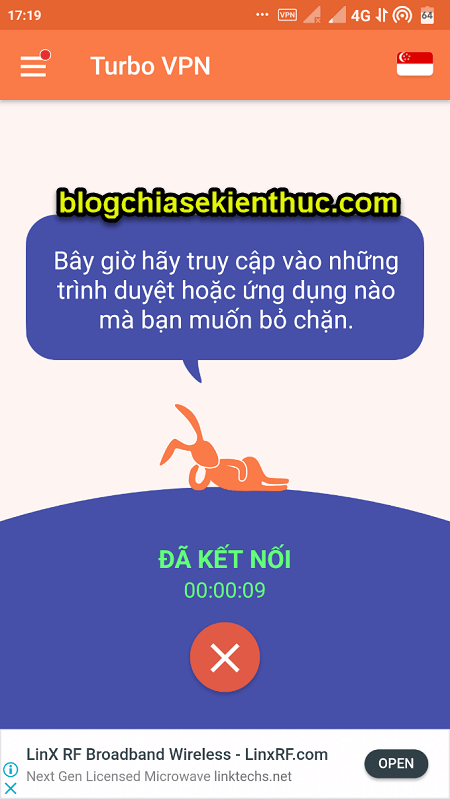 #2. Manual Touch VPN to Fake IP on the phone
Although the number of countries that Turbo VPN application supports is quite enough to meet individual needs, but you need to fake IP to some other countries like Russia for example.
You will now need to use Touch VPN. Like Turbo VPN, this is a 100% free App VPN, there is no maintenance fee, and this App also allows you to select specific countries to fake IP to easily.
+ Step 1: Go to Play Store / Play Store, find keywords Touch VPN then download the App. Or you can download it via the direct link to the Store here:
Download the Touch VPN app: Version for Android / Version for iOS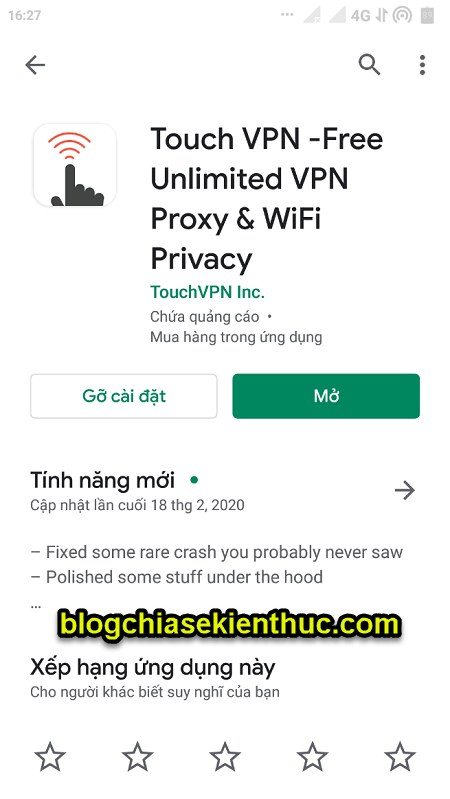 + Step 2: Click the icon of Touch VPN to run the App. When you enter the application, a pop-up dialog box will appear => you press Skip to skip reading the terms of use.
Then, swipe to the right along and press the button Okay below to enter the App.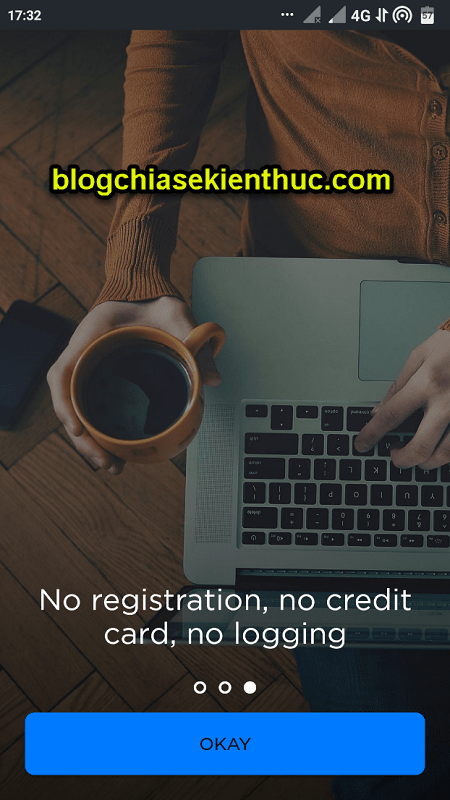 + Step 3: When entering the App will have the following interface => you press the button Connect to automatically fake IP to the nearest country.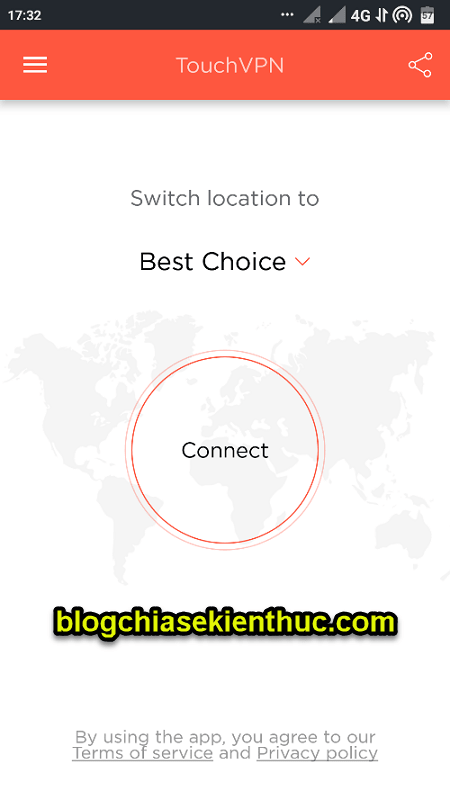 If you want to select a specific country to fake IP to => click on the small red arrow to the right of the text Best Choice.
The country selection interface will look like the image below. After selecting the App will fake IP to your desired country.
# 3. Compare Turbo VPN and Touch VPN software
Both are free VPN apps on phones, so pop-up ads will usually appear after you press the connect button, Turbo VPN also has a banner ad below, but both Not too uncomfortable and affect too much to use.
This is something we should accept, since there's no user fee and no ads, the app will definitely die soon. Everything needs money to maintain!
In terms of the number of countries that allow fake IP to (not including VIP version), Touch VPN is a bit better. However, in terms of connection speed, Turbo VPN is MUCH faster.
For example, when entering PES 2020 game, a Vietnamese IP blocking game, when using Turbo VPN, it takes about 20-30 seconds to enter the game, and for Touch VPN, the time can be up to 1 minute. So I recommend that you prioritize using Turbo VPN.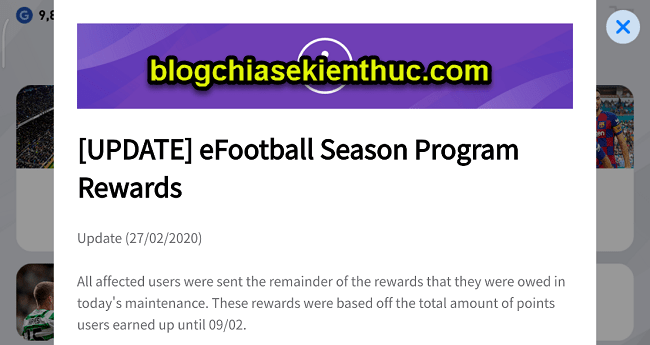 Both App VPN can be used to enter the game, the full notice as shown …
# 4. Epilogue
Yes, so I have just introduced to you two fake IP applications for free on smartphones and offline.
Both Turbo VPN and Touch VPN are solutions that help fake IP to a specific country at no charge, not a solution to increase connection speed.
You should clearly distinguish this, it only helps you access a blocked website, application or game, and the speed will not be as fast as when you are not Fake IP.
So do not expect good speed when using the two VPN applications above, the speed is only enough to use, but stable. Thanks for reading my writing.
In addition to the two applications that I have just introduced above, if you know more about the Fake IP application on other phones, do not forget to share it again for use.
Hope this article will be helpful to you. Good luck !
CTV: Đình Thành – Blogchiasekienthuc.com
Note: Was this article helpful to you? Do not forget to rate the article, like and share it with your friends and relatives!