Note: Please read the article carefully before proceeding! If in the process of using you encounter any errors, such as broken download links, slow loading blog, or not being able to access a certain page on the blog … then please inform me through the Contact page. Thanks!
The next product of the Vivo Apex series has launched, which is the 2020 ViVo Apex. But perhaps the word "launch" instead of the word "launch" is required, because the specifications of the device has not yet been fully disclosed, and there is no specific opening schedule yet.
However, in this article, let's find out together what future technology ViVo Apex 2020 has (based on existing information), to see if it is really a smartphone of the future. Or not.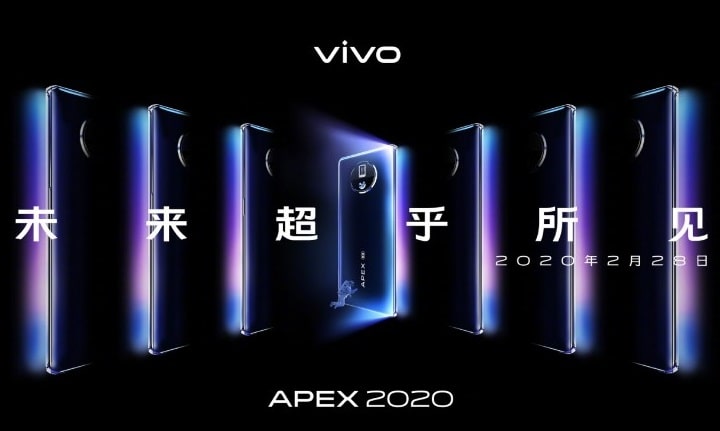 Read more:
#first. Hardware of Vivo Apex 2020
There is not too much information about the screen. Only know this screen will use a non-perforated design, with the top and bottom bezels but not too thick, there are 2 left and right borders, but overflow. This screen will probably still have a fingerprint sensor!
The rear camera cluster protrudes a lot with the main sensor up to 48MP, and a Tele camera with 5x – 7.5x optical zoom. A front camera will be designed hidden below the screen.
In addition, the device uses eSim, no charging feet, no headphone jack, no physical sim support, no expansion memory card, no mic or speaker slots, in short there is no hole. both.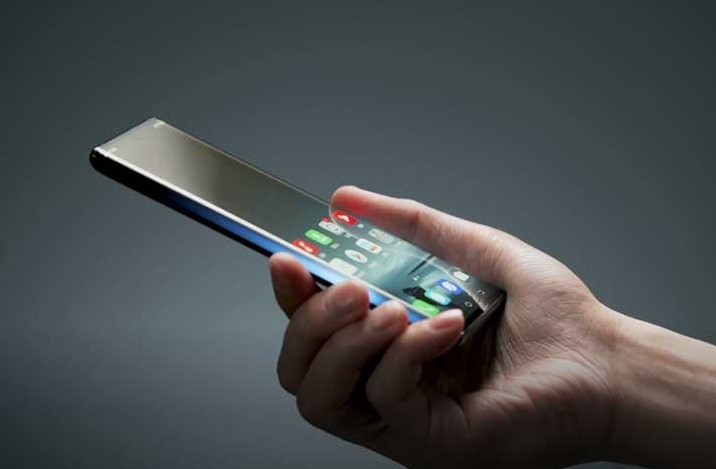 #2. Design of Vivo Apex 2020
Due to running with no-hole machine technology, the corners and edges are maximally curved, the front and back are seamless together, no physical buttons, no sim or memory card slots, …
It has a dual-screen design, similar to Huawei's Mate 30 Series, or its own Vivo Nex 3. Top and bottom borders are still relatively thick!
The front camera is located close to the upper edge, in the visible screen. This will be called a water drop screen if that part of the screen is cut off instead of still showing when the front camera is not in use. The visibility of this part of the screen is currently unknown.
The rear camera cluster is round, in the middle of the back, quite convex due to the use of the new Gimble anti-shake technology, instead of EIS and OIS as the camera now.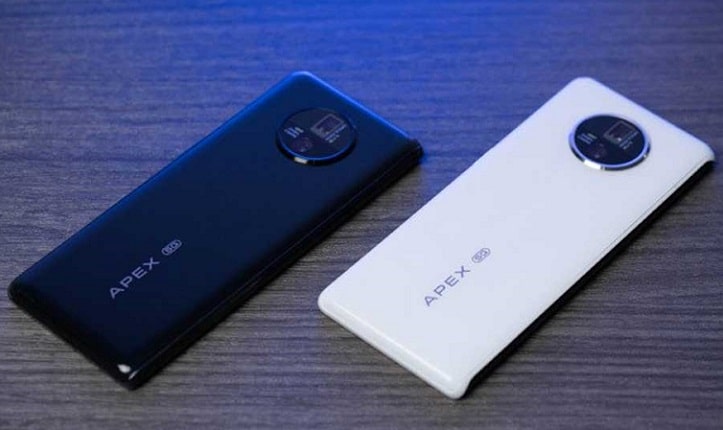 Sensor parameters are written next to the corresponding sensor. The back has no fingerprint sensor. Apex 5G logo is placed under the sensor and of course, the back will be made of glass.
Because there are no holes on the device, the speaker and mic of the device will be hidden under the screen and the body, the ability to talk and listen may be affected more or less. The LG G8 ThinQ also has a speaker hidden under the screen, but the mic is still on the side of the device.
# 3. Configuration of Vivo Apex 2020
There is no specific information about the configuration of this device, but because it is a device that supports 5G technology, it will likely be equipped with Snapdragon 865 chip with 5G X55 modem.
There will be no wireless charging technology, but there will be wireless charging technology up to 60W. With wireless charging, 10W is already fast, so 60W can be called super fast.
Vivo says that the device can charge 100mAh per minute, meaning that if the battery is at an average level of 4000mAh, it can take only 40 minutes to fully charge.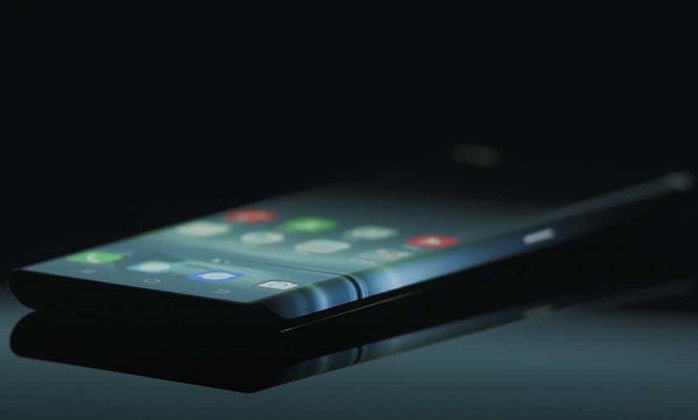 # 4. Software / OS of the machine
Completely undisclosed, but will definitely run Android already. It can't be iOS or Windows Phone 😛
# 5. Personal rating
As I said above, Apex 2020 was launched by ViVo in the form of a concept, which means that it is completely not ready for production or commercial use. In other words, they're just showing off!
Although there are many new technologies that have never appeared on popular smartphones, these technologies are mainly focused on hardware and have been shown by Chinese OEMs for a long time.
That means ViVo Apex 2020 is just a machine to synthesize those technologies together only.
At first glance, this device looks very futuristic and fussy, aiming to make users gradually adapt with wireless connections and protocols, bypassing cumbersome accessories.
More specifically, wireless headsets, wireless chargers, cloud storage platforms, eSim … these will gradually replace wired headsets, charging cords, storage devices like USB or memory cards. , and physical sim.
The overflow design and hidden camera provide a better experience and design is easier to create, but there is a significant durability issue.
If the Samsung Galaxy S or Galaxy Note devices have very thin bezels when they fall, then the edge-to-edge screen design can even lead to broken screens with just a slight drop.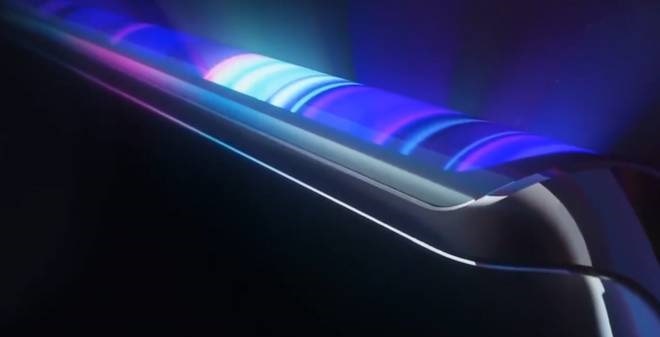 The ability to repair these devices will also be harder and more expensive than conventional devices. It seems the Chinese are really serious about the revolution for the smartphone industry is going down here 🙂
# 6. Conclude
How do you feel about this ViVo Apex 2020? In your opinion, is the technology it uses the future of the smartphone? Or will smartphones develop in a different way? Leave your comments about your views below the comments section.
CTV: Nam Hoang – Blogchiasekienthuc.com
Note: Was this article helpful to you? Do not forget to rate the article, like and share it with your friends and relatives!